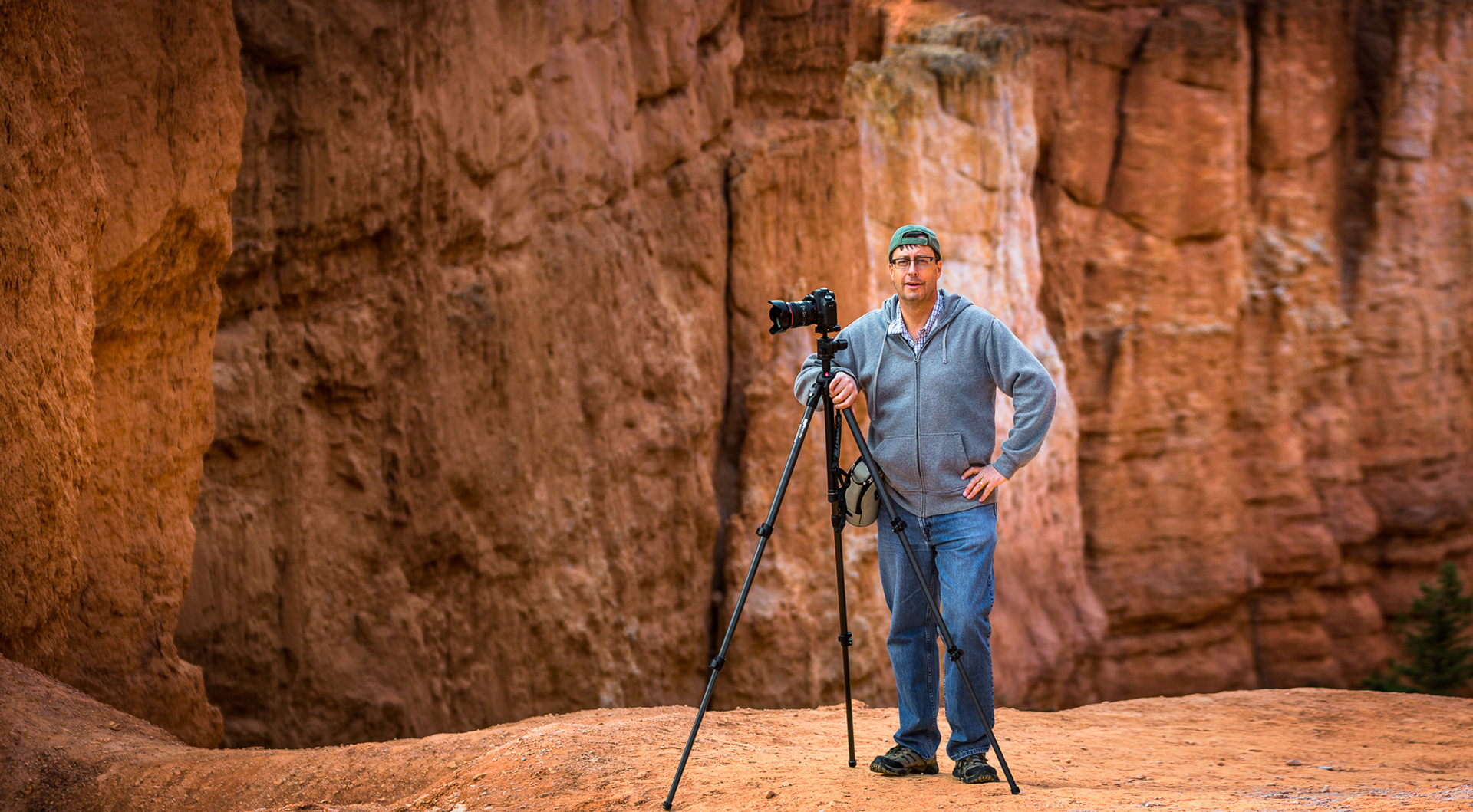 Bryce Canyon National Park
    Like many of the more 'mature' photographers, I first fell in love with photography with a film camera. I bought my first SLR in 1980 for an intro to photography class at a small northern Wisconsin University. Soon after, I was working for the college newspaper. After college I went to work for a catalog company managing the design and photography department. My wife and I started photographing weddings, which led to a full service portrait studio for her. I made the move to the supplier side of catalog production and joined forces with a pre-press group that specialized in color correction and retouching for high end fashion catalogs. A lot has changed in those 30+ years since I bought that first film SLR. I still enjoy creating images and love the post processing side of image creation and manipulation and really don't miss the messy process and tedious hours spent in the darkroom.

    Currently, I am pursuing creative image creation with my digital camera while utilizing digital image editing as a hobbyist. My favorite subjects are the beauty and power of nature or the grungyness of man made subjects and of course the unique personalities of people I meet.
    I also provide freelance portrait, and commercial photography along with a full range of image retouching and editing for all medias. Please see my commercial website: www.photobart.net